A beach of incredible natural beauty has become one of the favourites of the surfers. It is accessed from the village of Carrapateira in the Portuguese Algarve, and there is a parking lot in the south area where you can leave your car. Continuing towards the area of the cliffs you can enjoy spectacular views of the beach and the coast from some wooden walkways (in the picture).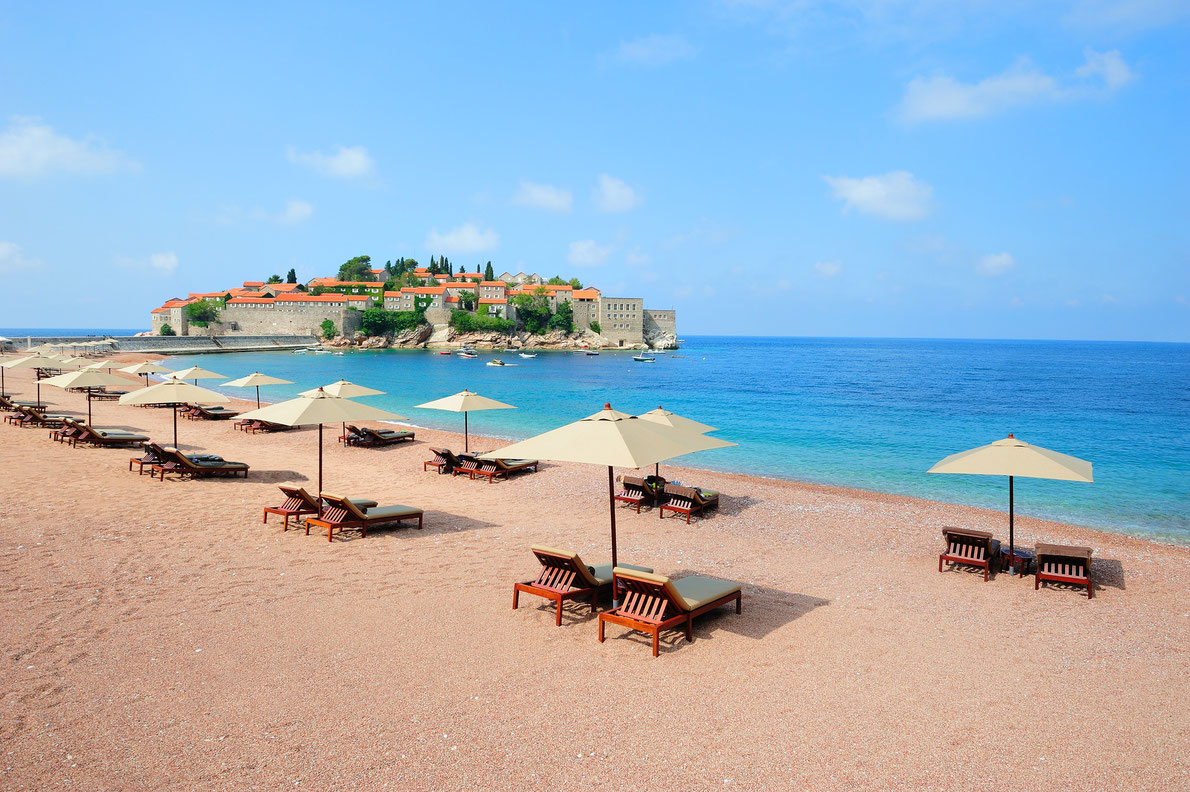 Island Of Arosa (Pontevedra)
The island of Arosa is a haven of peace with 11 kilometres of beaches and coves along 36 kilometres of coastline connected by a bridge with Vilanova de Arosa on the peninsula. At the southern end, the Carreirón Natural Park (in the image the beach of Las Salinas in the park) with unique beaches that have nothing to envy the famous beaches of the nearby Cities Islands. A privileged place for the life of the birds is to have special protection. Herons or flocks of ducks among many others can be observed from their strategic points as Punta Carreirón.
Da Marinha (Algarve, Portugal)
Its creations are proverbial, white sand and steep rocks decorate left and right which is one of the favourite beaches of the Algarve. Acres, whites, and yellows are united to the greenish blue of their waters. It is accessed through stairs, a panoramic entrance to a stone fortress tucked into the sea that announces part of the beauty that it keeps inside. Telling the centuries in the curves of sediments that surround it is a forced challenge before diving into the Atlantic. As also to get on a boat and see from the sea the arches and cliffs that dot its surroundings.
Corrubedo, A Coruña
On the island of Barbanza, which stretches between the estuaries of Muros-Noia and Arousa, Corrubedo is a privileged natural area that hosts beaches such as Ladeira. It has its continuation in the Vilar-Carrera, marshes, and lagoons, plus of the largest dune complex in the peninsula. But you can't deny the beauty of Atlantic Ocean beaches. A changing area due to the effect of wind and tides is where all the ecosystems of the Galician coast are represented and declared a Special Protection Area for Birds.
Dona Ana, Lagos (Algarve)
Considered one of the most beautiful in Portugal and sometimes chosen among the best in the world, Dona Ana is a beach surrounded by cliffs, crystal clear blue turquoise waters. It can be reached on foot from Lagos with what, mainly on weekends and the summer months, is a bustling beach. It is perfect for windy days because its location is one of the most protected in the area. Do not miss the views from the top of the cliffs and a spectacular sunset in the sand.
A Lanzada, Pontevedra
Between the municipalities of O Grove and Sanxenxo, A Lanzada is one of the most significant and most typical beaches of Galicia. Ideal for sports such as sailing or surfing in front of the open sea is a beach known …