What Do You Know About Businesses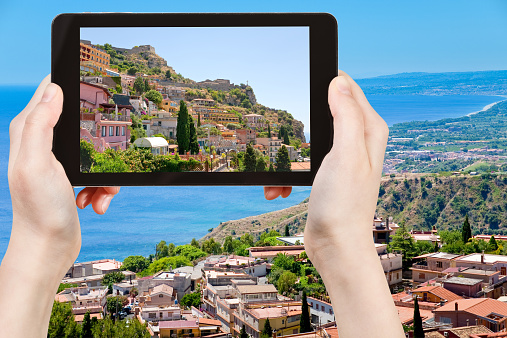 Basics on Logo Designing
Creating a logo demands critical analysis, creativity and planning, since it is an important part of a brand's visual identity. The following basics are helpful fundamentals to start in applying the three essential steps of creating a logo.
Get ideas on company's vision for their logo
In order to start into the process of logo design for a company brand, the first thing that should be conducted first is to sit down with the client company and get their visions and goals on what kind of logo they desire, note down the do's and don'ts on what the client company dictates, know their target market, so that you are 100% clear on the client company's brand message before your start on the logo design process.
Know everything on logos
To be able to create a well-designed logo embodying a brand's identity, the designer must first go through the process of critically analyzing how and what the logo design will come out to be by doing a lot of research online on different logos carrying similar keywords to the brand that your planned logo is representing and learn everything about the various logo concepts by analyzing and connecting their designs to their brand's theme message and get inspiration from these strategies, thus, the end-product logo should be able to have these qualities – uniquely designed, visually attractive and interesting, simple, and sensible to deliver the brand's message.
Work with a planned strategy during the drawing process
Make use of the planned strategies that you have mentally formulated and took note of when in the process of drawing the logo, and these strategies are: work with selected keywords and word alternatives to get fresh ideas that can be relevant to your logo design; study your researched logos, especially those that are of fad designs; design a simple but versatile logo; use basic drawing techniques by using a grid, pen and paper; play up with colors, fonts, layouts.
Make a story behind the logo design
A well-thought of logo should be crafted to be a brand identity that can effectively communicate a core story of which this takes an in-depth process of research and exploration and, therefore, logos are not just mere artworks. Making a story behind the logo is the designer's job and when the designer succeeds in creating one, the logo is able to tell a story of the brand without requiring any words and through that customers will be able to remember the brand and logo, as well.
There are common mistakes which some logo designers fall into which the designer should be mindful, such as: underestimating the importance of a proper color, knowing for a fact that the right color identifies the brand image; excessive experimentation may produce a creative logo but may fail in terms of identifying the logo design to the company's brand; undervaluing custom typography since, it is a fact that custom lettering is more identifiable in a logo than a font downloaded off the internet.